Event Details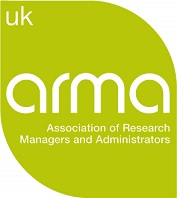 A joint ARMA and BUFDG Event
This one day event builds on learning from previous ARMA GCRF (Global Challenges Research Fund) due diligence events, moving beyond discussions of how we might conduct due diligence in theory, to the reality of experiences with funded projects and issues of assurance in post award finance and management. This is a joint event delivered by ARMA and BUFDG for the Research Management and Finance communities, aimed at sharing good practice in undertaking due diligence and providing/maintaining assurance over funded projects.
The day will provide an opportunity to share experience and expertise around managing financial issues in research projects, such as assuring that expenditure is in line with funders terms and conditions and managing the process of making payments to high risk countries etc. The case studies and learning outcomes will be relevant to any research projects with overseas partners, with a specific focus on projects funded by UK Research & Innovation (UKRI). (Note that the event does not cover Overseas Development Aid compliance)
The day will outline UKRI post award assurance and due diligence principles and requirements, and will recap the main learning points from previous ARMA events, such as approaches to making advance payments. With case studies from ARMA and BUFDG members we will further unpack a range of issues including post award finance, the impact of due diligence on institutional risk management policy and the difficulties involved in communications with overseas partners where capacity and capability for the management of research finances may be very different to the UK.
There will be lots of opportunity for discussion, questions, and contributing ideas from your own experience, with a particular focus on how the research management and finance communities can work together in this important area.
By the end of the event participants will:
Understand the concepts of due diligence and assurance
Be aware of existing good practice approaches to common due diligence issues (summary of learning from the 4 previous ARMA Due Diligence events), and the challenges of implementing these
Have considered case studies of due diligence and assurance issues around post award financial management, research finance policy, risk management and communications
Be aware of different approaches being taken by different organisations and have had the opportunity to discuss these and share information with colleagues from across the sector
Have considered ways in which the research management and finance communities can work more closely together to manage due diligence and post award assurance
Have reflected on how they would apply their learning within their institution or project
Target audience
This one day event is aimed at research managers and finance colleagues who are involved with research projects with overseas partners and those with responsibility for the overall control environment and risk management within organisations, for example senior finance colleagues, risk managers and those with an internal audit remit. This could also include those who support GCRF projects, post award and finance teams, project managers, those who are responsible for
undertaking due diligence and those who determine department or institution policies and procedures for due diligence and broader research finance and grants management.
The event is relevant to those who have attended a previous ARMA GCRF Due Diligence event and to those who have not due to the inclusion of new case studies and materials.